Mujeres Atreviéndose a Emprender
Programa de Radio Signos 92.5 FM
Entrevista en el Programa de Radio Mujeres Atreviéndose a Emprender
con Graciela Losada
Para recibir más información acerca del workshop
"El Arte Femenino de Recibir" podés hacer click aquí:


Featured in Beautyval.com blog
Interview by Calidad y Calidez in Buenos Aires
Featured in www.construyendo-estilo.blogspot.com.ar
Featured in itsnickystyle.blogspot.com.ar
Featured in choosepositive.com
Interviewed for Maru TV
SPEAKING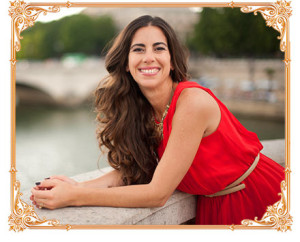 Depending on her travel schedule, Paula is available to participate in events as an inspirational and transformative speaker for groups of women and teenage girls.
She will also consider being a guest on telesummits, teleseminars and is open to interviews.
If you are interested in booking Paula for a speaking opportunity, please forward the details onto info@paulalacobara.com.